Event Parking
The Taste NW - June 30 - July 2

Gold, Blue & Red Lots

Daily General Parking: $15


Daily Premium Parking: $30 (VIP/LOT B Parking)

Washington State Fair - Sept. 1-24

Park in an Official Fair Lot:

Prices

Weekdays (Monday - Friday): $12
Weekends (Saturday & Sunday): $18

Parking lots sponsored by O'Reilly Auto Parts. Save $3 on parking Monday through Thursday when you purchase at participating O'Reilly Auto Parts locations.

Oktoberfest NW - Oct. 6-8

Parking is FREE in the Blue Lot. Enter throught the Blue Gate.

Your car will NOT be towed if left in Blue Lot overnight - better safe than sorry!

Holiday Magic - December

Parking in the Green Lot is FREE! Additional free parking will be available in the Blue Lot.

Holiday Magic is open select days Dec. 1-23. View event dates and times.

Spring Fair - April 11-14 & 18-21, 2024

General Parking

Thursdays, April 11 and 18: FREE - More Info
Fridays, Saturdays & Sundays: $15

General Parking available in the Gold, Blue, Red and Green lots on a space available basis.

PREMIUM PARKING

Reserve your Spring Fair parking spot for a hassle-free start to your Spring Fair visit. Premium parking guarantees your car a spot in Lot B, conveniently located on 9th Ave SW between the Red and Gold Gate. Premium parking must be reserved for a specific date in advance online.

Thursdays: $25
Fridays, Saturdays & Sundays: $30

Purchase Premium Parking Online

VIP PARKING

Park across from the Gold Gate at Cattins. Must be reserved for a specific date in advance online.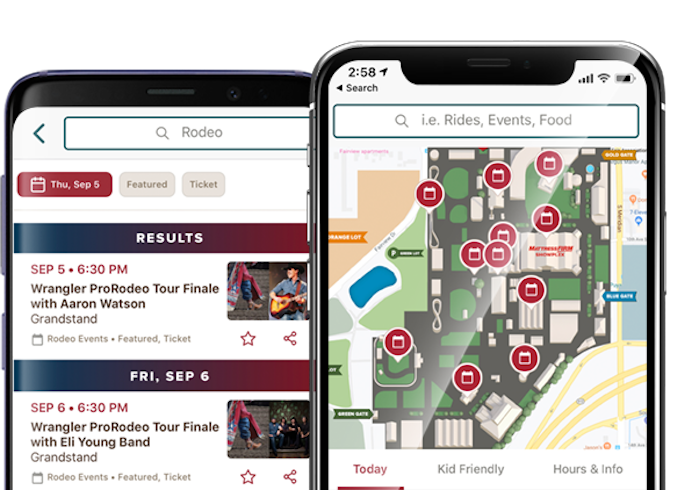 Interactive Map
Download our Mobile App to navigate the Fair with ease. Create a favorites list of activities, entertainment stages, rides, food to make sure you don't miss a thing!