Virtual Marketplace

Shop our online vendor marketplace, with many of your Fair Favorites. Plus, join a virtual scavenger hunt to win daily prizes and enjoy virtual Fair entertainment.

Shop Now

Drive-Thru Fair Food!

Get your fix of Fair Food Fridays, Saturdays & Sundays in September

Learn More
Washington State Fair - Sept. 3-26, 2021
Learn More
2020 Washington State Fair Canceled
After thoughtful consideration, we have made the difficult decision to cancel the 2020 Fair. At its core, any fair, ours included, is a people-gathering event, the more people the better. That hypothesis runs contrary to the challenges of containing this pandemic. Consequently, though it was a difficult decision, it was really the only decision possible based on what we currently know. It was a decision made in what we feel are the best interests of the health and safety of all of our guests, our employees, our exhibitors; basically all of our constituents.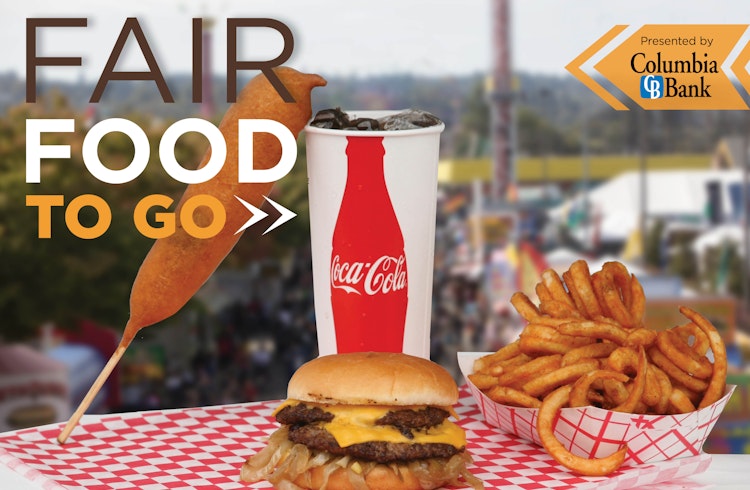 Fair Food-To-Go
Presented by Columbia Bank
Your Fair Food-To-Go experience will be even better with new vendors added, and improved traffic flow! Plus, enjoy shopping, sights and sounds of The Fair during your journey. Be on the lookout for a few barnyard animals along the route. Select vendors will have food available for purchase to-go at various stops with something for everyone - Scones, BBQ, Krusty Pups, Fiesta Corn, Turkey Legs, Piroshky, Ice Cream Cones, Caramel Apples, Elephant Ears, Cotton Candy, Funnel Cakes and more! Plus, it's a burger extravaganza with the Sales classic fair burger, Juicy's burgers and even Monster burgers. (Please note: Earthquake's Biggest Burgers has decided not to participate in this event.)
Just One Weekend Left!
Oct. 2, 3 & 4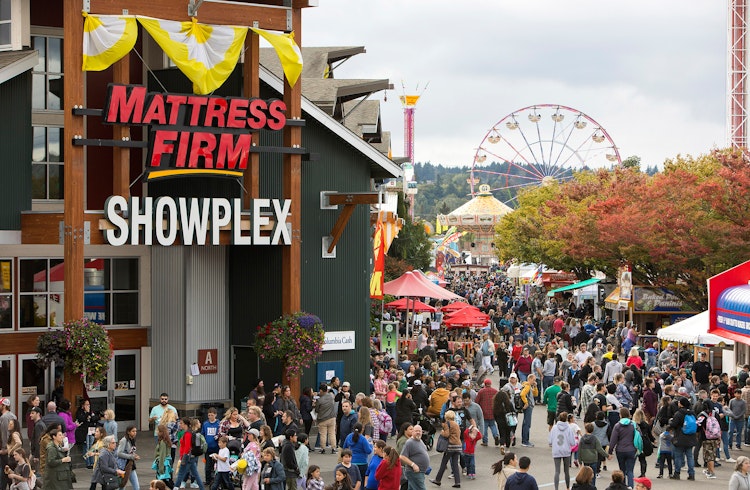 Virtual Marketplace
Sept. 4 - Oct. 15
Presented by Mattress Firm
-Online Shopping
-Virtual Entertainment
-Win Prizes!
We've adjusted The Fair experience this year and are moving some of your favorite parts online! Access exclusive Fair specials, vendor shopping, virtual entertainment, vendor demonstrations, prize give-aways with the online scavenger hunt and more!
What's Happening At The Fair