Oktoberfest Northwest
Oktoberfest Northwest

October 7-9, 2022

Mark your calendar for Washington's largest Munich-style Oktoberfest celebration with German biers in steins, brats, games and more!
Munich-Inspired Oktoberfest Celebration
Enjoy traditional Oktoberfest music and dance, authentic German food, a large variety of German beers poured in steins, Wiener Dog Races, Stein Dash 5K, Sports Haus, Bavarian Bier-lympics, Root Beer Garden, and the Northwest's exclusive Hammerschlagen® Tournament of Champions. The event closes out Friday and Saturday nights with the Puget Sound's top 80's cover bands.
Tickets go on sale soon!
Subscribe to "Oktoberfest" to be the first to know.
Food, Bier, Music, Entertainment & More!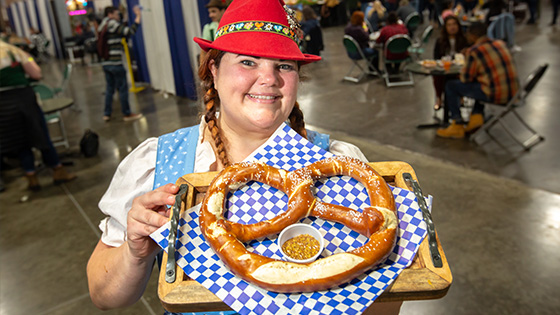 Food & Bier
Taste your way through Oktoberfest with authentic Bavarian food and German bier in steins.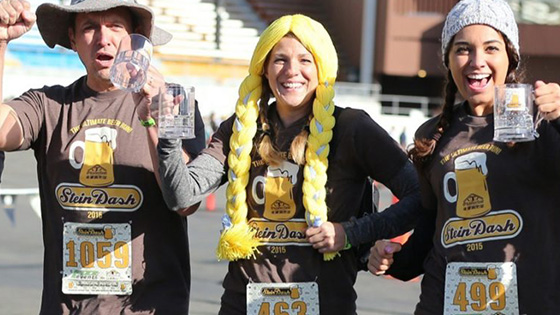 Stein Dash & Root Beer Run
5Ks are fun. Beer is fun. The Stein dash combines them both for ultimate fun. Plus, kids get their own Root Beer Run!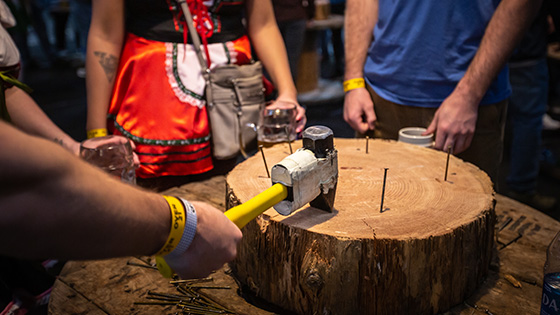 Hammerschlagen®
Join the tournament and see if you have what it takes to drive a nail into a cross section of wood faster than your opponents.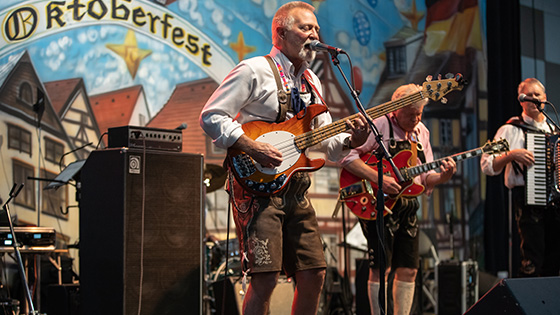 Festhalle Entertainment
Enjoy traditional Bavarian music and entertainment throughout the day, 80's cover bands and Manuela Horn on Fri and Sat nights.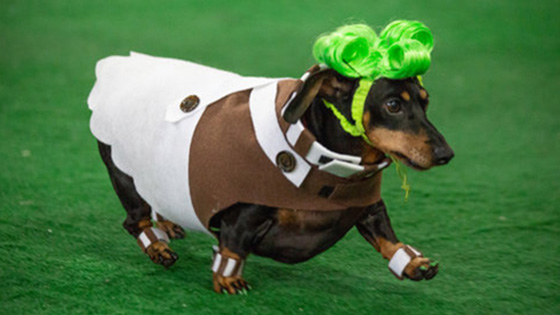 Wiener Dog Races
Dachshunds of all shapes and sizes (well okay, all sizes...but probably just the one shape) will compete in various races and competitions.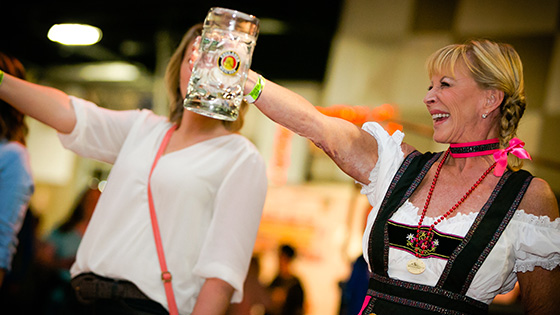 Bavarian Bier-Lympics
The competition is fierce as teams of 4 compete in events such as the Brat Toss, Stein Holding, Keg Rolling and Hammerschlagen®.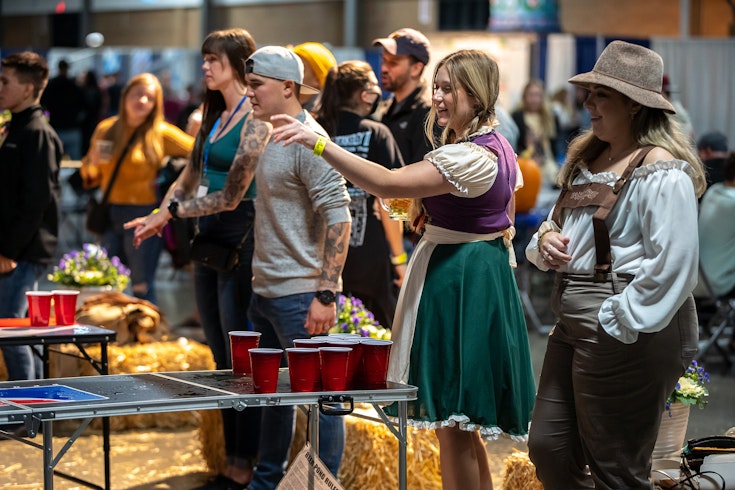 Event Info
Friday, Oct. 7: Noon - 12:00am
Saturday, Oct. 8: 11:00am - 12:00am
Sunday, Oct. 9: 11:00am - 6:00pm
All ages welcome until 6:00pm.
Tickets will go on sale late this Summer. Keep checking back for more details or subscribe to receive email updates.
Oktoberfest Entertainment