Oktoberfest Northwest
October 7-9, 2022

Puyallup, WA

Mark your calendar for Washington's largest Munich-style Oktoberfest celebration with German biers in steins, brats, games and more!

Get Tickets
Munich-Inspired Oktoberfest Celebration
Enjoy traditional Oktoberfest music and dance, authentic German food, a large variety of German beers poured in steins, Wiener Dog Races, Stein Dash 5K, Sports Haus, Bavarian Bier-lympics, Root Beer Garden, and the Northwest's exclusive Hammerschlagen® Tournament of Champions. The event closes out Friday and Saturday nights with the Puget Sound's top 80's cover bands.
Food, Bier, Music, Entertainment & More!
Discount Admission & VIP Packages
Experience the BEST of Oktoberfest NW!
Packages are sold out, but you can still buy general admission tickets online or at the door.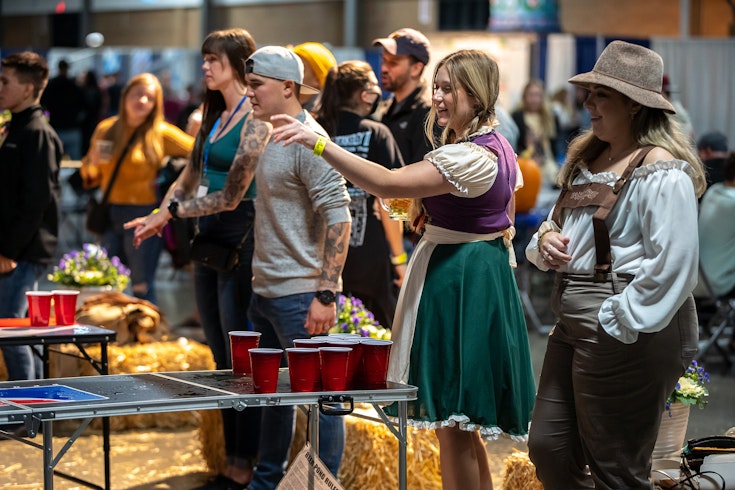 Event Info
Friday, Oct. 7: Noon - 12:00am
Saturday, Oct. 8: 11:00am - 12:00am
Sunday, Oct. 9: 11:00am - 6:00pm
All ages welcome until 6:00pm.
Oktoberfest Entertainment