Puyallup Rodeo
The Rodeo Is Rescheduled To 2021!

We've rescheduled ALL the rodeo performances to 2021 and tickets go on sale Wednesday, Sept. 9, 2020!
Puyallup Rodeo: Sept. 9-12, 2021
The Northwest's Biggest Rodeo
Rescheduled to 2021!
The burning desire to become a world champion is the ONLY thing on the competitors' minds by the time they hit the end of the season. They'll have to prove it at the Puyallup Rodeo - or pack up and go home.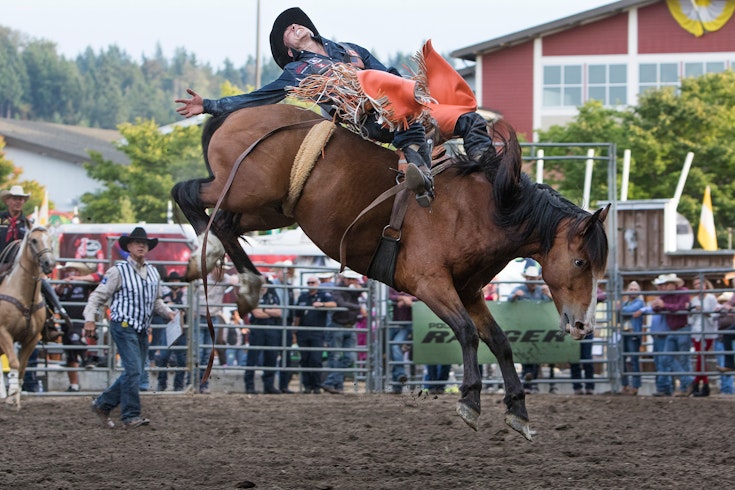 Rodeo Events
The top 24 rodeo competitors in each event will be vying for their part of the prize winnings, and their performances guarantee edge-of-your-seat action. They are not only giving the fans their best, but they are doing their best to advance to the National Finals Rodeo.
Learn More About The Rodeo