Puyallup Rodeo
2020 Puyallup Rodeo Canceled

After thoughtful consideration, we have made the difficult decision to cancel the 2020 Washington State Fair.

Read below for more information on the rodeo.
Puyallup Rodeo: Sept. 9-12, 2021
2020 Washington State Fair & Puyallup Rodeo Canceled
We are attempting to reschedule our Puyallup Rodeo shows for future dates. Once a plan is in place, we will make an announcement on what your options will be. There is no need to contact The Fair at this moment. We appreciate your patience.
The Northwest's Biggest Rodeo
The burning desire to become a world champion is the ONLY thing on the competitors' minds by the time they hit the end of the season and the tour finale. They'll have to prove it at the Puyallup Rodeo - or pack up and go home.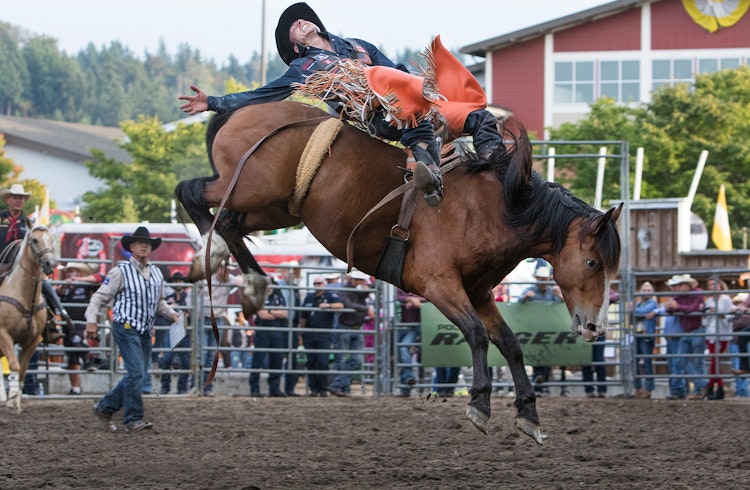 Rodeo Events
The top 24 rodeo competitors in each event will be vying for their part of the prize winnings, and their performances guarantee edge-of-your-seat action. They are not only giving the fans their best, but they are doing their best to advance to the National Finals Rodeo.
Learn More About The Rodeo