Health Safety Statement
The Washington State Fair is committed to maintaining a safe and clean environment for our staff, guests and the larger community. As part of this commitment, we continue to have rigorous standards for sanitation and cleaning.
This includes:
Providing easily accessible sanitation products for workers to clean their spaces, equipment, tools and other items
Ensuring vendors follow Department of Health guidelines for workers and food establishments
Easy access to hand washing stations and/or hand sanitizer in customer areas
Frequent sanitization of all working spaces, particularly concession/ticket counters, electronic pin pads and other areas contacted by customers and employees
Required hourly hand washing and/or sanitation by employees
Appropriate PPE provided to, and worn as needed for specific job roles
Quick and efficient response to spills and trash collection
Rides and games have established sanitization processes and appropriate group distancing within the guidelines.
Games and other high-touch areas will be sanitized frequently and staff will ensure guests are maintaining a safe social distance
The Washington State Fair will continue to monitor public health situations and guidelines, in order to make thoughtful timely decisions based on guidance from our community partners and health agencies. We also ask guests to please adhere to safety measures while at our venue.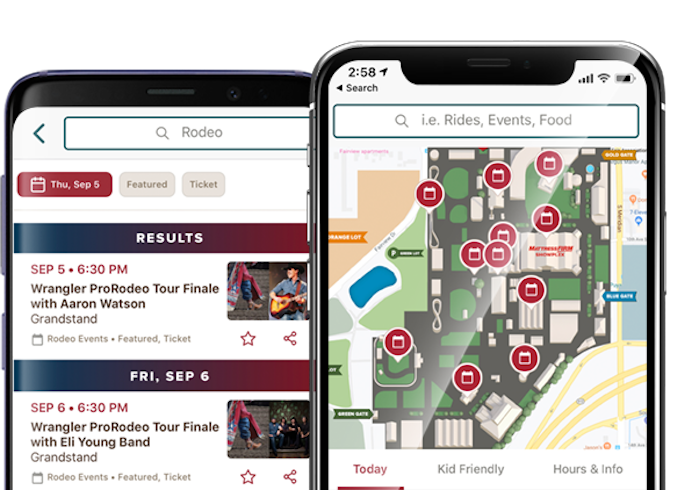 Interactive Map
Download our Mobile App to navigate The Fair with ease. Create a favorites list of activities, entertainment stages, rides, food to make sure you don't miss a thing!