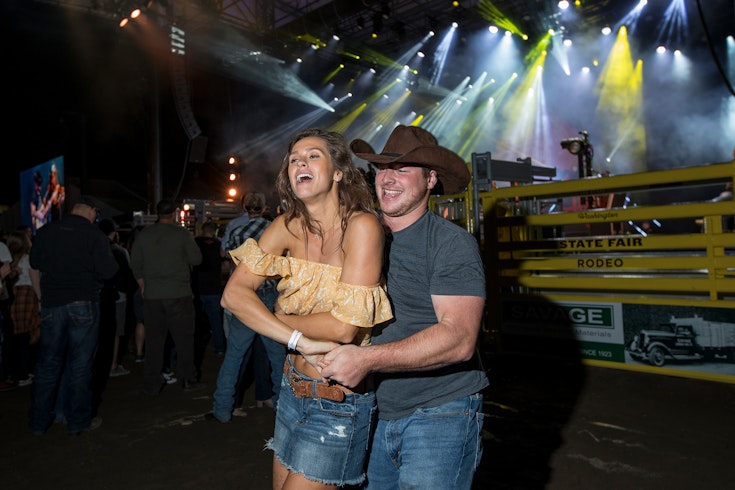 Dancin' In The Dirt
The Biggest Parties at The Fair!
Following the evening Rodeo performances, join us for the popular Dancin' in the Dirt Party & Concert, FREE for evening Rodeo ticket holders or you can buy concert-only tickets.
Dance in the dirt to live performances by popular country artists and have the opportunity to meet and greet the ProRodeo contestants.
Presented By